The shower room provides a sensory feast for every cell of the body, and it is a paradise that belongs to you. It is a place for body and soul to rest, in addition to the refreshment of the body, you can also enjoy the personalized exclusive shower space. Let's enjoy the pictures of Deli shower room with the editor.

Deli shower room

Zhongshan Deli Sanitary Ware Co., Ltd. (hereinafter referred to as "Deli") was founded in 1996. For 17 years, Deli has always focused on the design and manufacture of customized shower rooms, and is committed to providing people with high quality life with an international design style. , Personalized and reliable quality high-end customized shower room products, allowing millions of families to enjoy a more fashionable modern shower life.

Deli has always adhered to the "high-end customization" brand development direction, through differentiated design and manufacturing, to achieve customers' pursuit of personalized life needs. Deliye has become synonymous with high-end shower rooms, and is recognized as the "non-standard king" in the shower room industry.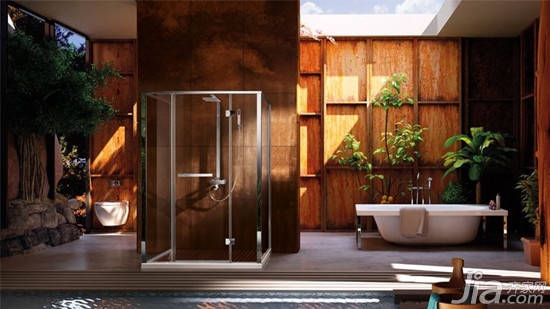 Deli shower room product description 1. Bottom rail vertical axis sliding, small shaking, no off-track, easy to open and clean 2. Unique top rail "V" design, smooth sliding, no shaking 3. Joint wall material adjustment and sealing strip , Correct wall construction error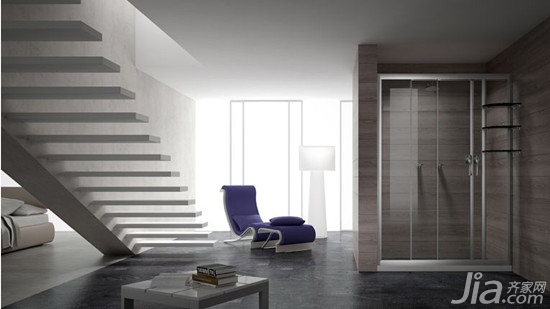 Deli shower room product description 1. Innovative frameless push-pull patent design, strong permeability 2. Patented bottom rail scale structure, stainless steel bearing smooth and durable 3. Vertical and horizontal adjustment of wall clips, correction of wall construction errors 4. High-grade white magnetic Glue strip seal 5. Industry cast 304 stainless steel handle 6. The first external quality rack, shared with the wash table, humanized design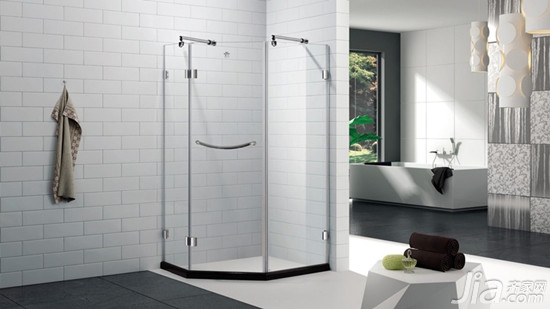 Deli shower room product description 1. The joint wall structure can be adjusted front, back, left, and right, and correct the wall surface error. 2. Patented "product" shape three-pulley structure design, smooth sliding, no derailment. 3. 304 stainless steel bottom hook with elastic rubber strip Stable without shaking, low noise 4. V-shaped track thickened and enlarged design, the upper rail has dust blocking function, easy to clean 5. The bottom rail has a waterproof rubber strip design, reducing the amount of glass glue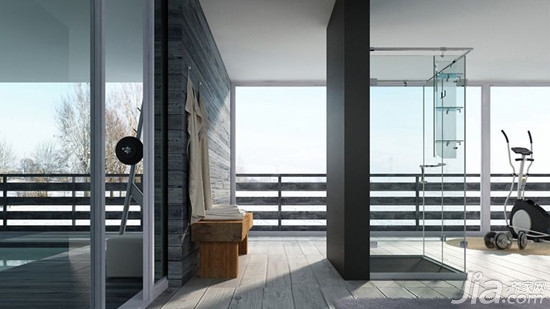 Deli shower room product description 1. Adjust the vertical and horizontal directions of the wall clip, correct the construction error of the wall 2. Organ-shaped rubber strip, strong waterproof function between the shafts 3. External open boutique rack, shared with the wash table, humanized design 4. H-shaped stone base, good sealing under the movable door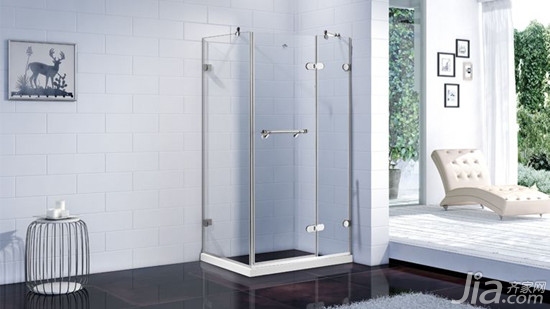 Deli shower room product description 1.304 stainless steel wall clips, to achieve vertical and horizontal adjustments, to correct the wall construction error 2. The use of 304 stainless steel crown-type peripheral support rod, good stability, unique accessories shape 3. Full frameless design, High-end and generous; all 304 stainless steel accessories, polished and polished with precision. 4. The flat stone base is equipped with a whole strip of water-retaining aluminum material, which has a good sealing effect and reduces glass glue.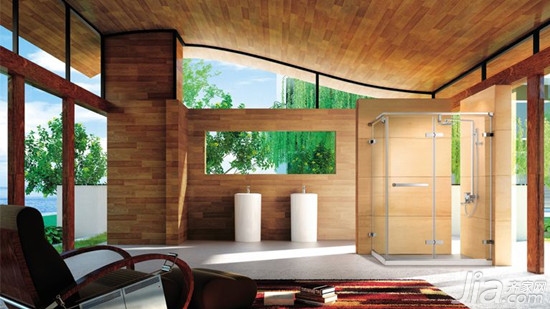 Deli shower room product description 1. Original 180-degree rotation positioning support rod design, beautiful and generous, stable and durable 2. Patented 304 stainless steel wall clips to achieve front and rear left and right adjustment functions, correct wall construction errors 3. The glass bottom uses a full circle Water and aluminum material with waterproof rubber strip design, good waterproof effect 4. Full frameless design, transparent and generous; patent king handle, unique ingenuity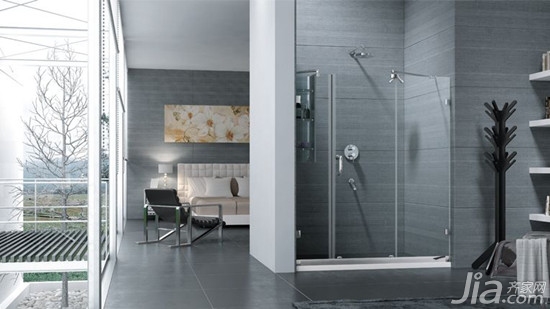 Deli shower room product description 1. One-time molding stainless steel 304 hardware accessories, polished brightness up to five-level mirror effect 2. Altar-shaped handle and lever with atmospheric hardware, complement each other. 3. The hinge of the joint wall has the function of front, rear, left and right adjustment, so that the opening is more natural. 4. Slope-shaped stainless steel 304 water blocking material, good water blocking effect, high grade

Warm reminder: For more information, please pay attention to the information on this website , or you can visit the offline experience hall of this website to consult directly.

More exciting recommendations

Huida bathroom price

American standard bathroom official website

Faenza bathroom how

How about Wrigley bathroom

How about Kohler bathroom

Top ten brands of sanitary ware

What, the decoration still uses his own money? ! The Qi family is decorated in installments, with an ultra-low annual interest rate of 3.55% and a maximum loan of 1 million. Apply now to enjoy the discount

If you are interested in brand cooperation, content cooperation, and advertising of this website, please send an email to :.

Shower room shower room brand Deli shower room stainless steel glass space door price door picture glass door

bbq grill, bbq grill mesh, grill grate, stainless wire bbq grill,Bbq Grill Metal Mesh,etc. It is suitable for indoor and outdoor barbecue.

Barbecue wire grill grate is made of high quality 304 stainless steel, never rusting and durable. BBQ Wire mesh does not have any coating or chemical ingredients, making food safer.

Barbecue wire grill grate is made of high quality 304 stainless steel, never rusting and durable. BBQ Wire mesh does not have any coating or chemical ingredients, making food safer.

bbq grill, bbq grill mesh, grill grate, stainless wire bbq grill,Bbq Grill Metal Mesh

Shenzhen Lanejoy Technology Co.,LTD , https://www.szbrassnuts.com