company profile
Zhejiang Ace Door Industry Co., Ltd. was founded in 2008 and is located in Jiangshan City, "China's Wooden Door Capital". It is a professional wooden door manufacturing enterprise integrating R & D, production, sales and service. The company covers an area of ​​more than 200 acres, with an existing plant of 80,000 square meters and more than 800 employees. Over the years, Zhejiang Ace Door Industry Co., Ltd. has been rated as China's well-known trademark, China's top 30 wooden door companies, EU CE certification, China's top ten preferred brands, industrial and commercial inspection-free enterprises Observe the honorary title of A-level unit and keep the contract.

Product Details:

Product Brand: Ace Wooden Door

Finishing process: paint-free

Opening direction: right outward

Material: wooden

Style: European

Price: 1180 yuan / set

Product link: http://mall.jia.com/item/28593/

1. Appearance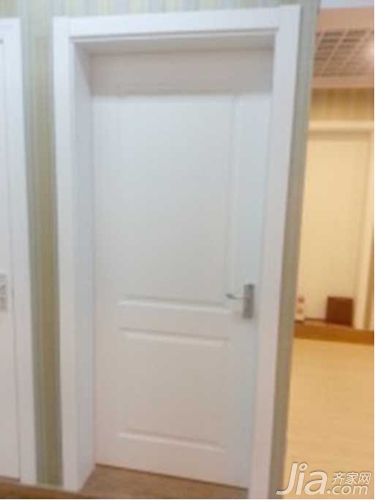 This door is a best-selling mute door in 2013. It has a strong three-dimensional surface and is suitable for Chinese and European decoration styles.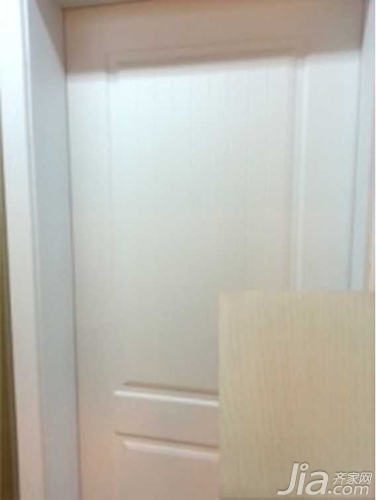 The surface of the door leaf is pressed with ecological film at high temperature and high pressure, with clear texture and strong three-dimensional sense.

Second, the details
The plate adopts thickened Jixiang plate, which is formed and pressed at one time, and the door surface is stronger and more durable.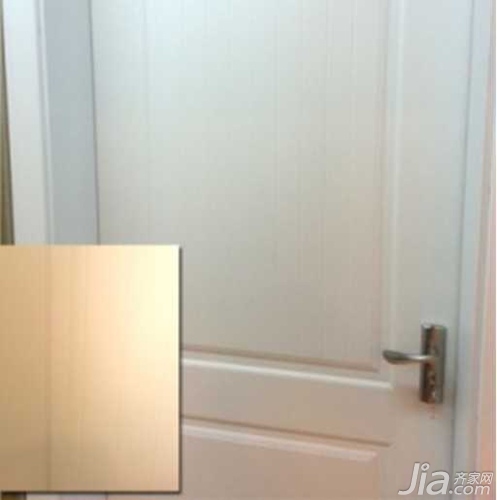 Compared with the same type of doors in the traditional market, the frame has a stronger concave-convex feeling, a stronger three-dimensional feeling, and a better hand feel.
From the details, we can see the fine craftsmanship of this wooden door, even in the details.

3. Material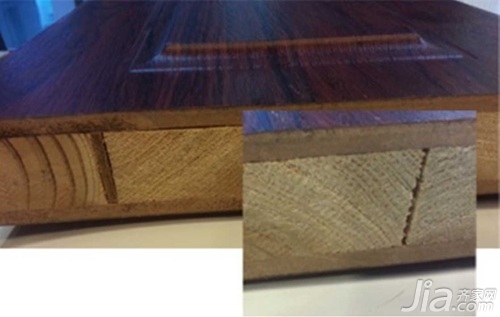 The ace wooden door uses dried fir as the base layer, and the surface is pressed with high temperature and high pressure of Jixiang board, which is more environmentally friendly.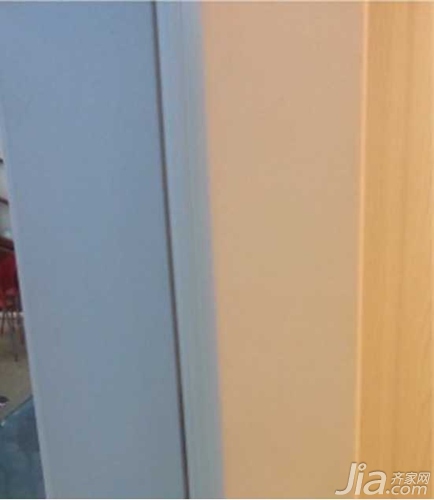 The side of the door panel has a high degree of fit, which is more beautiful and durable than traditional market doors.

4. Wear-resistant and stain-resistant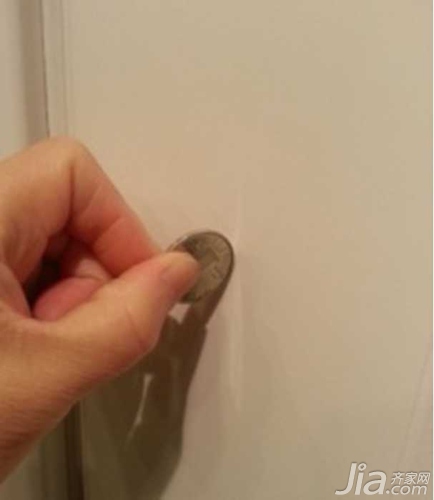 The surface of the ace wooden door Shuya mute series uses a thick ecological film, which is less likely to be scratched than wooden doors of the same type.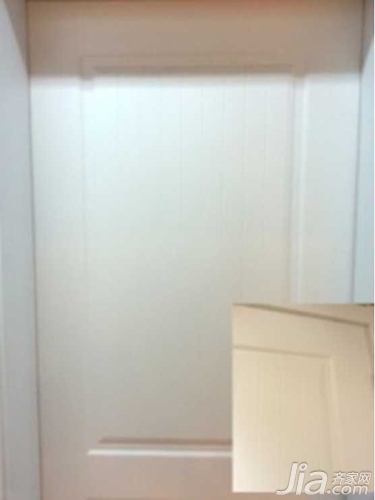 After we crossed the coin, the door was still very smooth.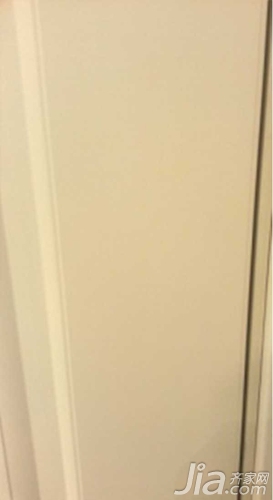 If you are not careful about being scratched by the pen, you can also use a dry cloth to scrub. Note: Please scrub as soon as possible after being scratched!

Evaluation summary : This ace wooden door has a simple and elegant appearance, using dried fir as the base material, and the surface is pressed with auspicious boards, which is more environmentally friendly than the same type of doors in the traditional market. In addition, the product is made of bridge hole mechanical plates, which is more general than the market The set door is thick, the sound insulation effect is better, and the service life is longer. Click on the picture to buy

What, the decoration still uses his own money? ! The Qi family is decorated in installments, with an ultra-low annual interest rate of 3.55% and a maximum loan of 1 million. Apply now to enjoy the discount

If you are interested in brand cooperation, content cooperation, and advertising of this website, please send an email to :.

Ace wooden door solid wood door wooden door top ten brand wooden door price decoration picture door picture paint decoration style

Lip Gloss is a general term for a category of cosmetics for the lips. Viscous liquid or thin body paste, rich in various types of highly moisturizing oils and glitter factors, contains less waxy and color pigments. Clear and translucent, moisturizing and thin; moisturizing lips with strong three-dimensional feeling after coloring; especially outstanding in pursuit of special makeup effects.

Lip gloss use
"The lips are not used to talk, but to be sexy!" This sentence comes from the mouth of a French supermodel, which shows how important the lips are to a woman. Perhaps you always think that your lips are not full, the shape of the lips is not perfect, and the peaks of the lips are not three-dimensional ... In fact, these are irrelevant. The really attractive lips are the ones that look tender and soft, and the color is naturally ruddy, and these can be achieved only through a high-quality lip gloss and a series of skilled application methods.

History development
In ancient times, Cleopatra Cleopatra dyed her lips with a mixture of beeswax and crushed insects and carmine. Since then, women have always been obsessed with highlighting lips as an important facial feature. This practice has been popular for centuries because of differences in social acceptance. It wasn't until Hollywood stars really turned lipstick into a beauty necessity. Since the launch of Lancome's first lip gloss in 1998, the lip makeup has become more colorful, and since then, the lip gloss has gradually replaced the matte lip gloss. The packaging of this slender vial, with its natural luster like enamel and pearl and super lustrous lip gloss, is becoming more and more popular with consumers. [1]
Product Usage
The use of lip gloss can show women's sexy, charming, and at the same time achieve the role of moisturizing and protecting the lips, but also increase the beauty of the face, modify the contour of the lips, is one of the essential beauty cosmetics for modern women.
Product Categories
Crystal lip gloss: Transparent crystal lip gloss is extremely popular with young women, especially in warm seasons, it will add infinite charm to your transparent makeup. The resin component in the lip gloss makes it stick to the lips for a long time without being absorbed. Can be used alone or on top of a lipstick. After use, it seems that a bright layer of lip oil is applied to the lips, which looks crystal clear and transparent, making the lips long and fresh.
Light-colored lip gloss: It is a translucent lip gloss, which has rich colors and also has a luster effect. This light-colored lip gloss will form a natural and slightly transparent color on the lips, looking plump and beautiful. In particular, wine-red and light-red light-colored lip glosses have a rosy effect, which makes users look white and red, healthy and natural.
Bright lip gloss: The color is more intense than the first two, suitable for fragrant makeup and use on grand occasions. Its translucency is slightly worse, and it can cover the original color and even lip lines of the lips after application.
Pearlescent lip gloss: Adding sparkling pearl powder to the lip gloss makes lips look like the stars, especially under the light of the ball, it is more dazzling, luxurious, and the effect is longer .
Dyed lip gloss: It will be printed on the mouth and cannot be wiped off. Liquid lip gloss, containing jojoba oil, absorbs quickly, enhances moisturizing effect and elasticity, can be used before lipstick, or used alone. Compared with regular lip glosses, dyed lip glosses are more natural in color and more waterproof after use.
Different people may not have the same feelings about the same brand of lip gloss. Here is just a reference. Which lip gloss is really the "best" in your mind, and you may not know it until you try it yourself.
Instructions
1) Apply on natural lips. Dip a light-colored lip gloss with a lip brush, apply it in the center of the lips, and then lightly blur. It can feel cold and fresh in the hot summer.
2) Pair with blush. Choose a lip gloss brush of the same color as the blush on your lips to show that your makeup is professional.
3) Apply on lipstick. Apply a layer of lipstick and then a layer of lip gloss to make your lips thicker and brighter.
4) Apply on the center of the lips. First outline the shape of the lips with a Lip Liner, apply lipstick, and then apply the lip gloss to the center of the lips. It's a very stylish application with a charming personality.
The lip gloss should not be applied too thickly, so that it is easy to remove makeup, and even fade when drinking water and talking. In addition, apply a thin layer of lip gloss, but the lip gloss will stay longer, and it will not feel greasy.

Lip Gloss

Lip Gloss,Clear Lip Gloss,Glossier Lip Gloss,Lip Plumper Gloss

HENAN BON INDUSTRIAL(COSMETIC) CO.,LTD , https://www.boncosmetic.com