Korean furniture mostly comes with traditional Korean wood carvings, but only a small area of ​​embellishment, simple, elegant and abstract. Korean furniture focuses on paints and decorative techniques. Its woodworking and lacquer craftsmanship is the industry leader. With exquisite carving and decoration techniques, combined with Korean life and aesthetic habits, it is small, exquisite, stylish and practical, so Korean furniture is very Suitable for people with small bodies in China and Asia.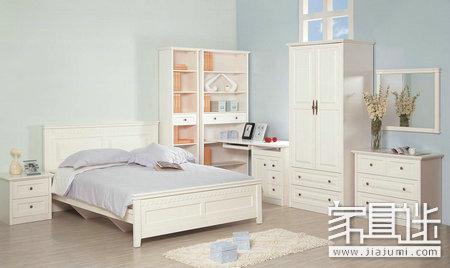 Korean furniture features

1. Korean furniture is usually based on milk white.

Korean furniture is usually made of high-grade birch and eucalyptus, so the price of Korean furniture is higher than that of panel furniture. The shape is elegant and the lines are meticulous. Every piece of Korean furniture is like a piece of art. The carvings are delicate, the lines are smooth, the corners are round, and the serenity of the ivory is complemented, so the Korean furniture is attractive in appearance.

2, Korean furniture work is more refined.

Thanks to the combination of Chinese furniture, Korean furniture can see the shadow of many Chinese furniture in the carving, and because of the influence of European and American styles, and different from the Chinese style, the unique Korean furniture style is born. Combining the various advantages and styles of European furniture and Chinese furniture, Korean furniture is more exquisite and elegant, and unlike European style, panel furniture is more suitable for Asians, so it is in line with touch and comfort. The taste of the Chinese.

3, Korean furniture is generally small.

Due to the unique geographical environment, Korean furniture has created the characteristics of small and exquisite Korean furniture. With the rise of housing prices, small-sized apartments are becoming more and more accepted. Therefore, Korean furniture is becoming more and more popular. Needless to say, Korean furniture has a high matching effect for small-sized families, and it is easy to make the small home warm and soft.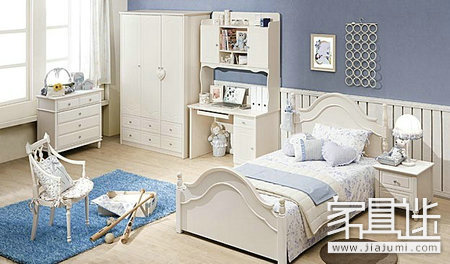 Korean furniture list

Korean furniture list, my e-Korean furniture

My e-Korean furniture is based in Qiao Li Group. Founded in 1988, Qiao Li Group is an old-fashioned furniture manufacturer. It is a modern furniture production base that introduces Italian furniture production machinery and equipment production lines. The selected plates are non-toxic and non-toxic. The harmless and non-polluting nano-ply panel is made of real material and the paint is environmentally friendly. The main materials are imported from Germany and Italy, which guarantees the quality and environmental protection characteristics of the Korean furniture produced to meet international standards.

Korean furniture list - Smack Korean furniture

Smack Korean furniture, the main solid wood is imported from southwestern birch, imported from Southeast Asian countries such as Malaysia. Its texture is moderate, it is the first choice for high-grade furniture, the inner plate is made of high-density fiberboard, and the release of free formaldehyde from all kinds of plates reaches Europe. The E-1 standard does not endanger the health of the body and is an ideal green furniture.

Korean furniture list - Tongange Korean furniture

Tongange Korean furniture series is designed by Korean top designers to cater to people's longing for and desire for nature. The main material uses the combination of wood and wood to absorb the essence of Korean style. The way to connect fashion and art is to show the solid wood as the main material. On the basis of texture, the design of the rhyme is consistent with the introverted and unobtrusive, which is the perfect fusion of the Korean modern home concept and the traditional Chinese home philosophy.

Korean furniture list - Muxi love Korean furniture

The wooden furniture of the hibiscus is named after the Korean national flower "wood raft". Its design and production style symbolizes the noble ivory white color, with the fashion and elegant line beauty and the fine and chic solid wood carving as the soul. It combines the local characteristics to perfectly display the comfort, nature and romance of Korean furniture.

Korean furniture list - Oric Korean furniture

The design of the Oric furniture has both a Western-style charm that expresses the typical European and American furniture style, and an oriental atmosphere that meets the national life characteristics of Asian countries. The style and the post-modernism of the East have the same feeling of being similar, but they are more pure and natural.

Cat Products




Cats are calm and quiet animals, many people like them because they are usually tame, quiet and can be self-entertained.

As a supplier of Cat Products, we supply over thousands of great Cat Products for their daily life.




Major items for cats are, sisal cat scratching poles, furniture, and scratching cardboards. Rather than scratch the owner`s carpets and furniture, most cats will use these toys in preference. We supply many different designs of cat stands in different sizes and colors.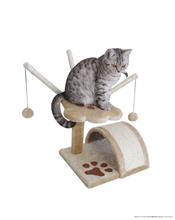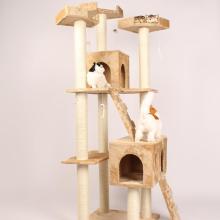 Cats love our cat teasers to play with. Owners can have great fun with these toys. We carry a large range of interactive toys to keep your cat amused alone for hours. Catnip toys or balls drive cats crazy. We can also OEM plush cat toys with catnip.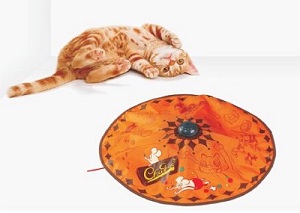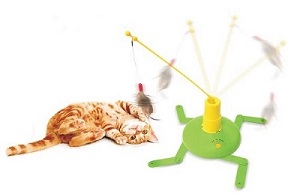 To keep cats comfortable and warm, we have cat beds in cotton or foam. Cat domes are very popular as cats like to hide and have their own space. Our bedding products are designed for comfort and easy cleaning. Our bedding products come in a huge array of designs and colours.




Quality cat litters are very important to maintain a clean and odour free environment for cat owners. We supply different kinds of cat litters, different sizes of cat litter boxes, and scoops to make life easier.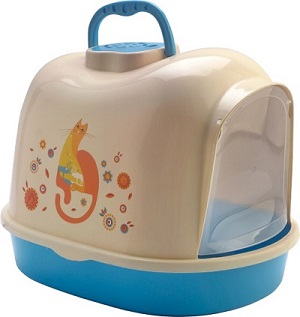 Basic cat grooming can be done using our cat brushes, combs, nail clippers etc. Lint rollers are essential for cat owners and should be used on a daily basis. Regular use will ensure your cat and your furnishings remain free of loose hair.




Cat collars are both functional and fashionable nowadays. Simple solid colors are most popular, as well as many creative designs with artificial diamonds and crystals.




We have a comprehensive range of food and water containers for cats.

We have many different designs in plastic, ceramic and stainless steel and they all come in a large range of colours.




Order Quantity:

One of our advantages in supplying you our Cat Products is that we have been in the business for almost four decades. We have a massive range of quality products. Our advantage is that we can supply a very large variety of products to you in smaller volumes than you may be able to purchase elsewhere.

We are flexible in order volume, orders can be done in LCL or full container, MOQ can be discussed accordingly.




OEM Service:

Many of our customers have great ideas for Cat Products. If you have an idea, we are happy to discuss details with you, including volumes, costs and OEM etc. We can also help with developing products.




Cat Products

Cat Products,Cat Bedding,Cat Safety Products,Oval Cat Litter Box

PERCELL PET SYSTEM CO., LTD , https://www.percell-pet.com