ProteOn XPR36 system for analysis of interactions between proteins and small molecule compounds

ProteOn XPR36 system for analysis of interactions between proteins and small molecule compounds

Many small-molecule compounds have special active groups that can bind to certain proteins or nucleic acids to stimulate or inhibit the activity of biological macromolecules, thereby affecting the life process. Many kinds of vitamins, coenzymes and other substances in the human body are these active small molecule compounds. In terms of medicines, many medicines are small molecules with special activity, with molecular weight ranging from 200 Dalton to thousands of Dalton. Therefore, small molecule drug screening, optimization and drug mechanism research have become the focus of pharmaceutical and pharmacological research. At present, there are different methods for researching methods in this respect for different purposes. But if you want to determine the interaction kinetics and affinity between certain compounds and the target protein, the best way is SPR technology.

ProteOn XPR36 protein interaction array system is a new generation SPR biosensor launched by Bio-Rad in 2007. It has a 6 × 6 chip format, which can fix 6 proteins (ligand) on the chip at the same time or in batches, and then the compound (analyte) flows through all the ligands in parallel at 6 different concentrations, 36 response curves for interaction Record and analyze at the same time. Only one injection is needed to analyze the kinetics and affinity constants of the interaction between a drug and many different target proteins. This analysis method not only greatly improves the analysis speed, but also because multiple concentrations, different ligands and analyzes are reacted under exactly the same conditions during analysis, the results obtained are most accurate and repeatable.

The ProteOn XPR36 system analyzes small molecule compounds using the most sensitive GLH chip. This kind of chip has a long matrix and many carboxyl sites, so it can bind more ligand proteins, and the protein activity remains better. Such a chip can generate a higher reaction signal, which is very suitable for analyzing small molecule compounds. Here are a few examples of using this chip to analyze the interaction of proteins and small molecule compounds:

The interaction of CAII protein and small molecule inhibitors:

First, label the CAII protein on the GLH chip. Using amino coupling, CAII protein was dissolved with NaAc at pH 5.0 and labeled on the chip, up to 21,200 RU. Wait for the baseline to stabilize before applying the small molecule inhibitor solution. After all the reactions are over, use ProteOn Manager software to analyze the results. The name, molecular weight, maximum concentration and result of these small molecule inhibitors are shown in the table below, and the reaction curve is shown in the figure below:

name

MW

Maximum reaction concentration (mM)

ka (1 / Ms)

kd (1 / s)

KD (M)

Rmax (RU)

Sulpiride

341

250

2.52 × 103

0.26

1.0 × 10-4

188

Sulfanilamide

172

50

2.40 × 104

0.12

4.8 × 10-6

112

Furosemide

331

50

5.15 × 104

0.04

7.1 × 10-7

180

CBS

201

50

2.83 × 104

0.03

1.2 × 10-6

105

Dansylamide

250

10

1.33 × 105

0.09

6.5 × 10-7

105

1,3-benzene- disulfonamide

236

10

1.11 × 105

0.09

8.1 × 10-7

99

Benzenesulfonamide

157

50

1.17 × 105

0.12

1.0 × 10-6

114

7-fuoro-2,1,3-benzoxadiazole- 4-sulfonamide

217

2

4.64 × 105

0.01

2.8 × 10-8

82

Acetazolamide

222

2

9.28 × 105

0.02

2.6 × 10-8

99

Methylsulfonamide

95

2,500

-

-

3.2 × 10-4

twenty two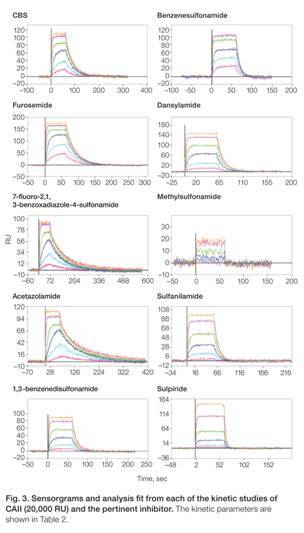 The molecular weight of the small molecular compounds used in the above experiments is very small, so the signal is much lower than that of large molecular proteins. The GLH chip effectively increases the response signal by increasing the amount of marking, and the results obtained are consistent with the results obtained by the previous people using traditional chip analysis. At the same time, it should be pointed out that all these reactions are completed within a day or two, which greatly shortens the analysis time.

After a hard working day, you went home, Pour a glass of wine, Seating on the bistro chair and table, peering ahead, find opportunities for encounter your mind.

Transform your outdoor space with our range of bistro tables, chairs & sets at golden eagle. We have something to suit every household - find charming, compact bistro tables for city balconies or large rattan armchairs for big back gardens so you can stretch out and read the paper under the sun.

· UV-resistant polyethylene environmental rattan

· Powder coated strong no rust aluminum tube

· Hard all kinds of tempered glass

· Cushions with 100% waterproof fabric.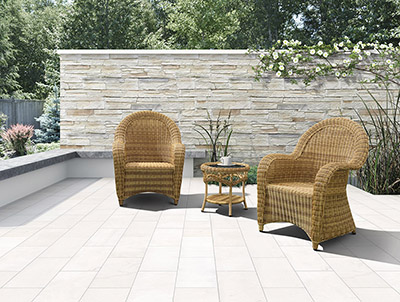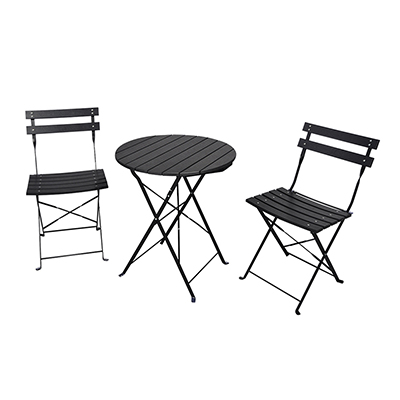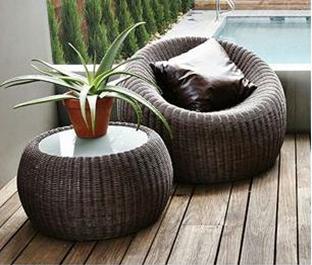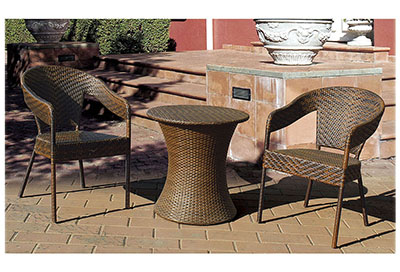 If you have any questions, please contact with us directly. Outdoor Sofa Furniture are produced by Golden Eagle Outdoor Furniture With High Quality and Good Appearance. Welcome you can visit our Factory.For any inquiry,Please send mail directly to us.











































Bistro Chair And Table,Garden Bistro Chair And Table,Patio Bistro Chair And Table,Rattan Bistro Chair And Table

Golden Eagle Outdoor Furniture Co., LTD. , https://www.geoutdoor.com