Sishang: Do not take profit for profit, and benefit for honesty;


Siye: It is not expensive, but expensive.


Si Buy: Do not take the price as the price, but the price as the price;


Selling: Do not win by winning, but win by faith;


Si goods: not for odd goods, for demand;


Si Cai: Do not use Jiancai as a fortune, but for all;


Snow: I don't answer the answer, I'm really answering.


Today, this paragraph not only encourages Li Yingbin, the founder of Hanfeng Furniture, but has become a well-known business training for Hanfeng furniture employees. The reporter told him about his legendary personal experience and the dialysis of the development potential of the furniture industry, and inadvertently touched my heart again and again...

Xianghe Furniture City official website recommended search reading: solid wood furniture Xianghe Furniture City


Li Yingbin used to be a soldier of iron skeletons. When talking about the life of the military camp, Li always said: It is the most regrettable thing that the soldiers have not experienced the war in three years, because the chaos has achieved heroes. In fact, this sentence also made me see the spirit of the ups and downs of Li. Therefore, in 2010, the entire furniture industry market was grim, he still chose to set up Hanfeng office furniture.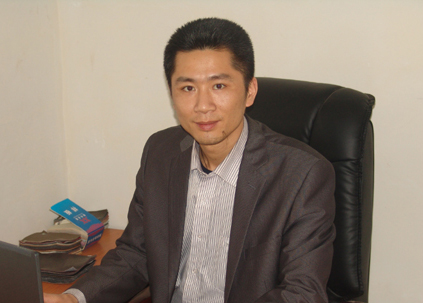 Li Yingbin, general manager of Hanfeng Furniture Co., Ltd.

After Li Yingbin retired in 2001, he had the opportunity to go to university for further study. However, due to family reasons, he gave up this opportunity and entered Avon to work in the cosmetics industry as an administrative manager. However, the dream of studying has never been abandoned. During his work, he worked hard to obtain an undergraduate diploma.


In June 2008, Tianzhu had a heart, and one of his fellow villagers built a factory. So far, Li Yingbin became attached to the furniture and officially entered the furniture factory as a marketing manager. Li Yingbin said frankly that he could turn around and benefit from the sales training foundation at Avon. As a Fortune 500 company, Avon attaches great importance to employee training. At that time, Li Yingbin participated in each training of Avon.


Li Yingbin has created a learning team with open-ended thinking that can accept other people's good and bad opinions. When talking about team building, Li Yingbin said that he was born as a soldier, of course, it is managed by militarization. Employees must have a strong and decent work style, and the ability to have extraordinary strains, because the difficulties are not static. 3, to have the spirit of challenging the high salary, the managers he has cultivated nowadays basically become the regional manager of the major furniture factories.


As the trader of the company, it is the most difficult to feel the difficulty of the boss. Helping the boss to solve the problem is the responsibility of the professional manager. Li Yingbin told reporters: The most pragmatic and practical spirit is the most important.


In 2009, Li Yingbin entered another company that had just started to start. In just three months, he made the company's performance achieve a breakthrough from 0 to 300W.


The continuous success of the two furniture factories prompted Li to set the stage for entrepreneurial determination.


In 2010, Hanfeng Furniture only did one thing in the first three months after renting the factory. It was talent training, recruiting a group of university graduates, and training them for one month from 7:00 to 1 am every day. Hanfeng always puts the cultivation of talents at the highest point of the enterprise.


After starting a business, Mr. Li has experienced many unprecedented difficulties. From a soldier to an administrative manager to a marketing manager and then to his own boss, everything is inseparable from the four words - Heavenly rewards! Hanfeng is very clear about the direction of future development.


Mr. Li defined 2012 as the year in which Hanfeng established a brand. Through the development of new exhibits, Li said that the biggest flaw in Shunde furniture manufacturing industry is that there is no independent copyright. General Li is very concerned about patent protection.


Li Yingbin is a thinker. He believes that enterprises must do the following: First, we must focus on only professionalism; second, talents, talents are the foundation of enterprise development; Third, innovation, product quality is the only criterion for testing the company's strength.


As Li Yingbin, continuous thinking, continuous summarization, and constant innovation are truly a pragmatic furniture man.

Cheese Knife,Cheese Knife Set,Hard Cheese Knife,Cheese Cutting Knife

Liveon Industrial Co.,Ltd. , https://www.kitchenknifes.de